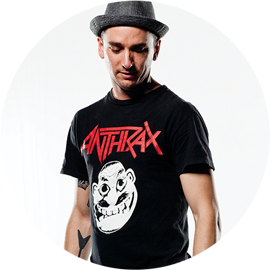 Matt Heath is a Sydney based illustrator with a long spanning career in graphic design and art direction.  Inspired from an early age by Star Wars films and 2000AD comics his waking hours are consumed with design and art projects. 

Whilst working in Berlin Matt joined what is now ARTtitude Collective and Plan 9 Entertainment which led to his work on the Streets of Warcraft publication and exhibits at Paris Games Week 2016 and 2017. 

His first foray into feature films was the Sci-Fi drama Terminus released in 2016 (USA) and in the same year published a tutorial in Digital Painting Techniques Vol. 8 by 3DTotal. 

Matt began 2017 as an ambassador for the Surface range of Microsoft products and most recently featured in a three-city exhibition for Just Another Agency and Wacom Australia. Matt sketches both traditionally and digitally and creates concept art as well as production art for film, games and editorial illustration.
Connect on social media and please contact Matt for work at the email below:
FILM:
Terminus (2015)
IMDB
PUBLICATIONS:
Pixel Underground | Plan 9 Entertainment 2017
The Next Level | Just Another Agency | Wacom 2017
Streets of Warcraft | ARTtitude 2016
Digital Painting Techniques Vol. 8 | 3Dtotal Publishing 2016
2D Artist - Issue #11 | 3Dtotal Publishing 2014
ARTtitude Vol. 2 | Herscher 2013